Have you ever considered the idea of getting your credit repaired by a credit repair specialist? A small business loan has become increasingly difficult to obtain, especially in this economy. Because of this, more and more Americans are turning to credit repair companies to help them fix their bad credit, so they can once again qualify for a loan. I'm sure you've heard the old credit repair saying, "There are a hundred ways to make a buck, and ninety-nine of them are illegal." Make no mistake, though—there are legitimate ways to improve your credit history. Knowing how credit repair companies work can be a significant first step in repairing your credit. The best place to start is to obtain and review your credit reports, so you understand what's been impacting your scores. Then it's just a matter of working with one of these companies to have them set up an action plan for improving your credit.  Read on to learn more.
How They Work
Completely Free Examination
When a firm starts working with you, they instantly get a copy of your report for credit from each of the three major credit agencies in the United States, which are TransUnion, Equifax as well as Experian. A repair professional will evaluate your credit report with you during a free consultation to determine whether or not they will assist you. If you have unfavorable information on your credit report that may boost your poor credit score, you may be a suitable candidate for credit repair.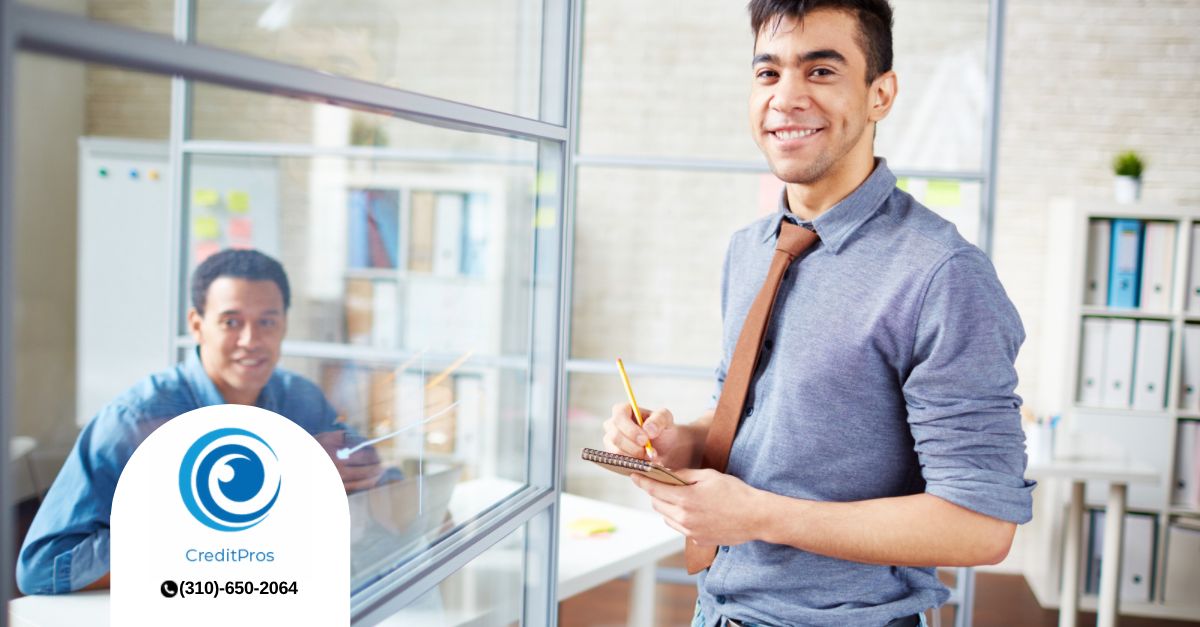 Distinguish the Things That Need To Be Contested
Your reports are then thoroughly reviewed by members of the team, who look for any possible problems or inaccuracies. Because they are looking for inaccuracies in your payment history, duplicate accounts, and expired negative items, negative items that have expired, duplicate accounts as well as your payment history, this process may take many days to complete thoroughly. Upon identifying any problems in any of your credit reports, they will request any supporting evidence that you may have that may help them resolve your disagreement. The material is then sent to all the three agencies, where they collaborate to assess whether the specialist should delete the things or items in question.
Repeat This Procedure for Each Bureau's Report
To make sure that all three reports from each of the bureau's reports include a piece of information that is the same, the top organizations go through all three. The "data furnishers" for each credit reporting organization are distinct. Industry specialists refer to financial institutions such as banks, loans, and saving organizations as "financial institutions." All three agencies do not require all furnishers to submit reports. An inaccuracy may go unnoticed if the firm does not check all the reports, which are three in number.
A credit repair company does not do anything you can't do on your own. At no expense to you, you may do all of the services a third-party provider can provide you. Doing the task yourself, however, is time-consuming. You may also have a hard time resolving issues on your own, which might negatively influence your score. In many cases, hiring a skilled and knowledgeable repair provider enhances your chances of getting the job done well.
Precisely What Can a Credit Repair Specialist Do To Help Me? 
There are no shortcuts for establishing or restoring your credit rating. Consequently, you should steer clear of companies that guarantee instant results. A credit report examination is the first step taken by these firms. The business then goes out to the credit bureaus and data suppliers to contest specific entries on your credit report. Credit repair businesses may also make additional recommendations. Even while credit repair businesses can't do anything for you that you can't do yourself, there's no harm in hiring a third party to do the work.
The legality of Credit Repair
The credit repair industry is notorious for fraud, so it's crucial to investigate any organization you're contemplating using thoroughly. According to the Federal Trade Commission, do not trust companies that promise to delete the inaccurate information from your credit report or help you construct a new identity by utilizing a credit privacy number. An estimate of how long it will take for your credit score to improve is required under the Credit Repair Organizations Act. Additionally, you get a three-day grace period to terminate your subscription at no charge. To minimize future harm to your credit, you need to get guidance from a trustworthy firm on managing your current credit accounts. In addition, a responsible organization would not promise you a particular outcome or push you to lie about your work history.
We've given you a basic overview here, but if you still have questions that haven't been answered, be sure to keep that in mind. If you want more information about the specifics of credit repair and how it works, call us today at 1-888-665-2371. Or visit our website at https://creditprosla.com/.